KMOV.com
by Brendan Marks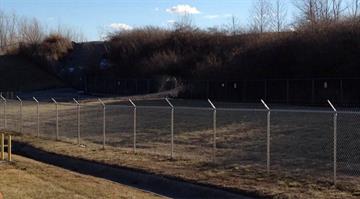 BRIDGETON, Mo. (KMOV.com) – New concerns have arisen for residents in Bridgeton as fire officials say they have discovered new underground hot spots near radioactive material.
An expert in the Pattonville Fire Department used an infrared camera to show the hot spots' locations. They discovered the hot spots are closer to the underground radioactive material than previously thought.
Read here: EPA testing Bridgeton landfill as concern grows over radiation
"We want more updated information on the fires," said Dawn Chapman, a concerned parent. "And on the radioactive materials."
Firefighters say the emergence of new hot spots indicates there is more heat underground that originally thought. They say their biggest concern is how close the hot spots may be to the radioactive material. The Pattonville Fire Department confirms there are two hot spots in the north quarry, which were previously undetected.
The operators of the landfill, Republic Services, disagrees with the Bridgeton citizens and the fire department. They released a statement saying:
"This is another false alarm. The video does not support any claim of north quarry hot spots. There are no changes in quarry data. The site, and particularly the north quarry, remain in a controlled state."
http://www.kmov.com/story/28520150/new-hot-spots-near-radioactive-waste-at-bridgeton-landfill-discovered