St. Louis Post-Dispatch
by Jacob Barker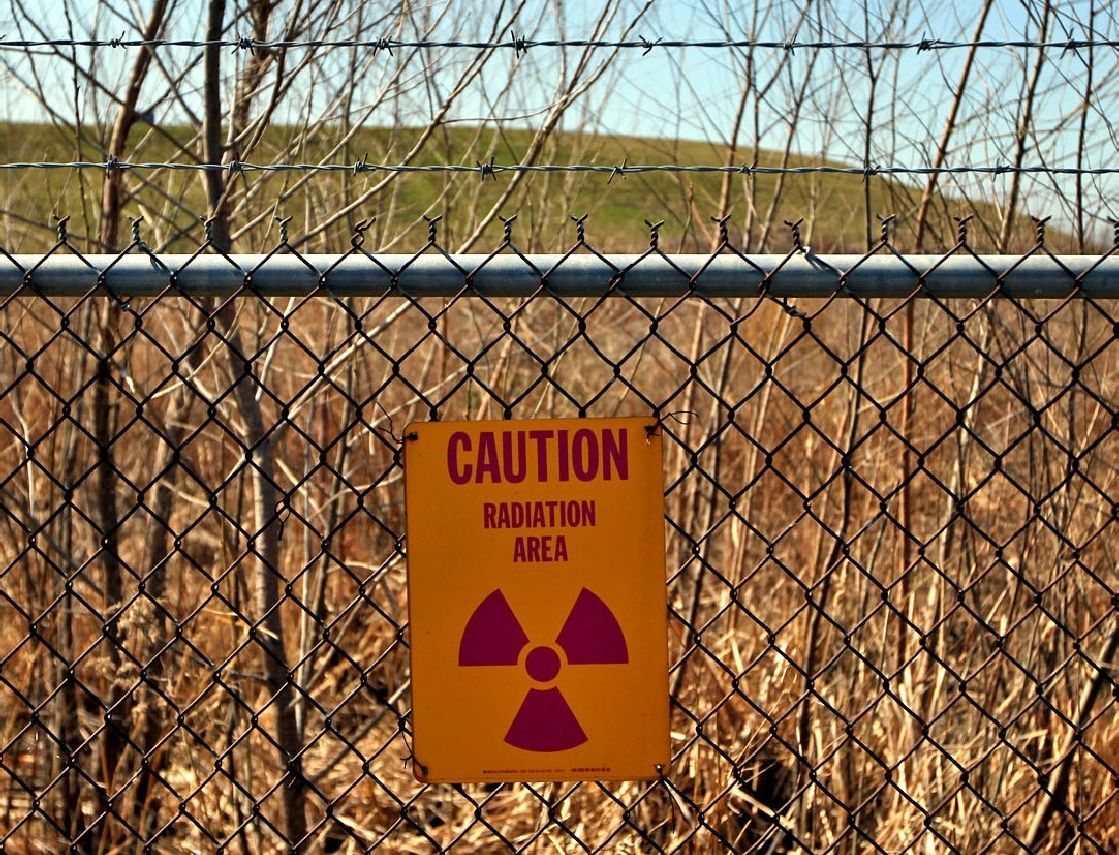 The Environmental Protection Agency plans to clean up spots of dirt on private property just outside the radioactively contaminated West Lake Landfill.
Testing from the Missouri Department of Natural Resources identified radioactive contamination on property beyond the landfill's perimeter, according to a report released Friday. The agency said the findings were "consistent" with prior EPA studies.
Levels of thorium were above Environmental Protection Agency limits for unrestricted use in two locations on the edge of property now used as a service and repair facility for AAA Trailer Services.
The contamination is to the west of the northernmost part of the West Lake Landfill known as "Area 2," which is not adjacent to the smoldering Bridgeton Landfill.
EPA already knew some of the radiological material had moved to the perimeter of the property due to erosion. It had identified contamination on the property in its 2008 proposal to cap the West Lake Landfill and planned to include a portion of the AAA Trailer property in the cap.
"It's an area that we were aware of," EPA spokesman Curtis Carey said.
The landfill owner is in the midst of a project to fireproof the surface of portions of West Lake by clearing brush and using cover gravel. The project is in response to a small brush fire that broke out in October due to a faulty electric switch.
While crews are doing that work, they will also remove the areas where DNR identified elevated thorium levels, Carey said. The work should be completed by this summer.
The DNR took samples from about 10 other locations outside the West Lake Landfill that it thought may be more likely to contain contamination due to erosion, runoff and radiation levels. Only the two samples on the edge of the AAA property were above EPA limits for unrestricted use.
EPA limits thorium levels to 7.9 pico Curies per gram for unrestricted use (a pico Curie represents 2.2 atomic disintegrations per minute). One sample contained 9.2 pico Curies per gram of thorium and the other contained 24.6 pico Curies per gram. Even at the higher level, a person would need to eat 20 pounds of dirt to be exposed to as much radiation as the average American gets annually from naturally occurring radon, according to calculations performed by Bill Miller, a professor of nuclear engineering at the University of Missouri Research Reactor.
Thorium mostly emits radiation that can't pierce the skin, so radiation exposure is mostly through ingestion or inhalation.
West Lake was contaminated with byproducts from uranium processing for the nation's early nuclear weapons program. Thorium was the only uranium decay product found at levels above EPA guidelines in the DNR tests. The DNR report recommended further investigation around the areas where the contamination was detected.
http://www.stltoday.com/news/local/metro/epa-says-it-will-remove-radioactive-dirt-on-private-property/article_3732051c-ea91-5ba2-9120-88fe8e0cc5b8.html